Small Meeting Rooms
We have three private meeting rooms at the east end of the Club. All three rooms have a large oval table that is perfect for a working meeting or informal conversation. These rooms are ideal for small meetings of 2-11 people. Many members use these rooms for off-site planning meetings, retreats, interviews, team building sessions, and more.
 
These rooms are used most frequently over the lunch hour, when your guests can use the Servery and bring their trays to the room.
 
You can also reserve these rooms and pre-order breakfast, lunch, dinner, or snacks from the Catering Menu. Another great option is to request Menu Service in these rooms at lunch or dinner time.

These rooms are available to members at no charge for up to 5 hours if the rooms are used in conjunction with the Servery or without any food service. 
Ready to book or have questions? Contact the Events Office at 612-625-1967 or [email protected].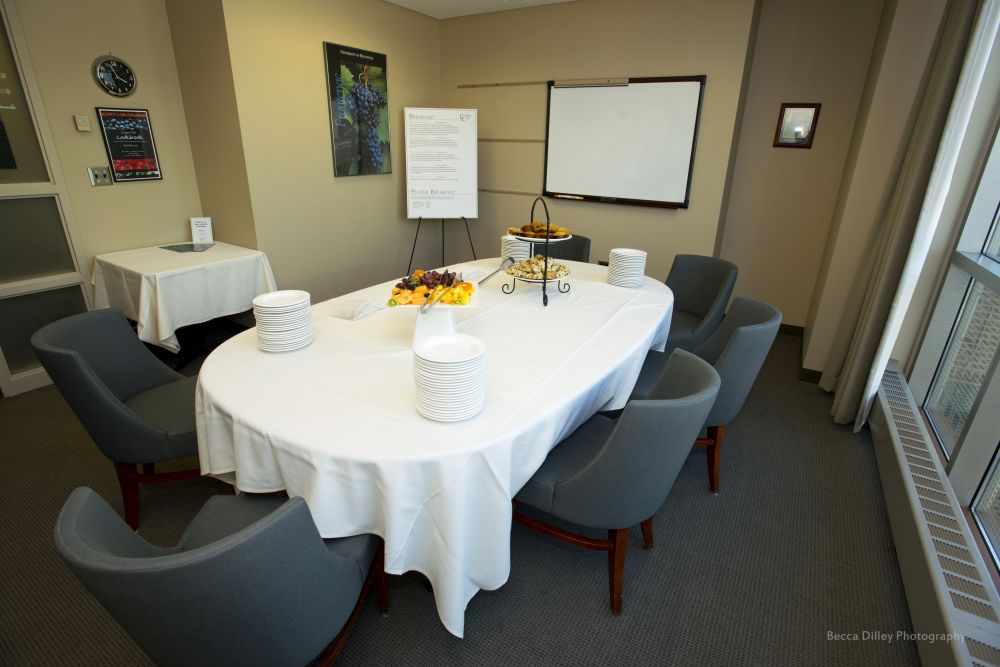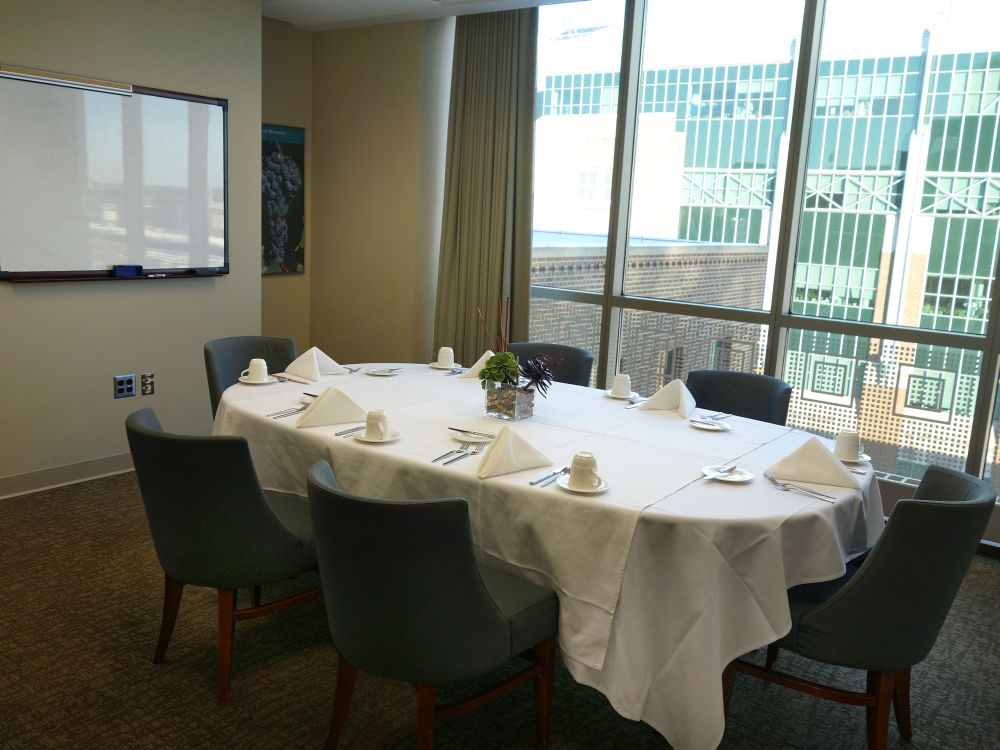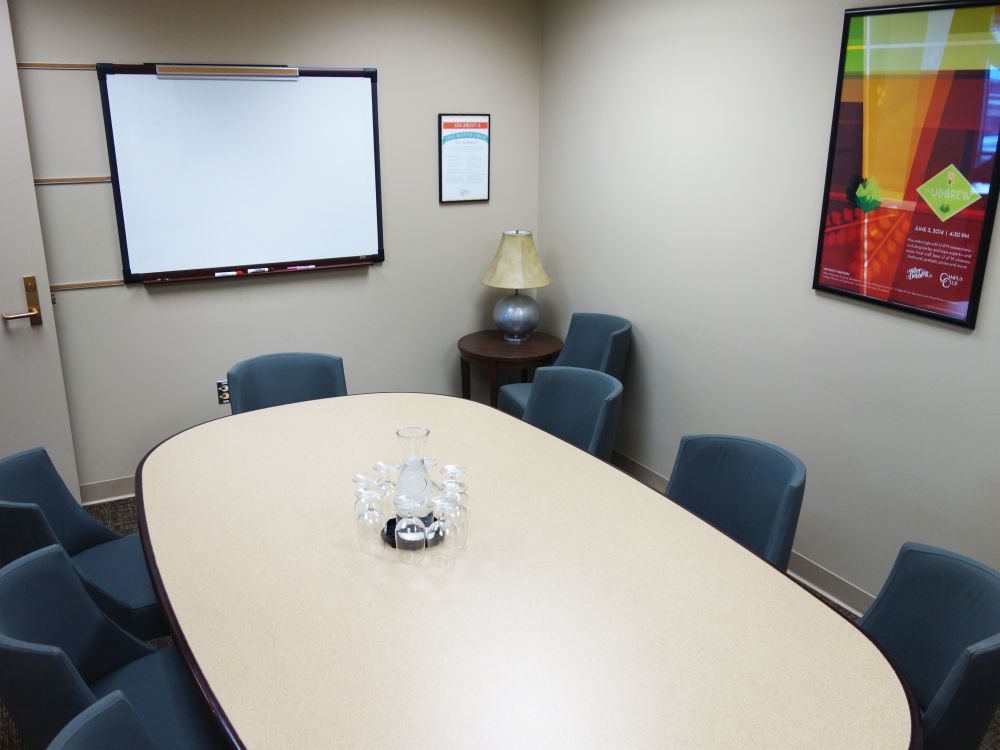 Room 411 Specifications
Square footage: 243
Capacity: 11 seated around the table
Availability: Club hours
Room 411 Features
White board, markers, eraser
Floor-to-ceiling window on east side
Buffet in room
Ethernet connection
Portable projector and Polycom available
Incoming landline connection
University Wireless Internet at no charge
Room 409 Specifications
Square footage: 196
Capacity: 9 seated around the table
Availability: Club hours
Room 409 Features
White board, markers, eraser
Floor-to-ceiling window on east side
Ethernet connection
Portable projector and Polycom available
Incoming landline connection
University Wireless Internet at no charge
Room 410 Specifications
Square footage: 181
Capacity: 9 seated around the table
Availability: Club hours
Room 410 Features
White board, markers, eraser
Ethernet connection
Portable projector and Polycom available
University Wireless Internet at no charge
Incoming landline connection