Conference Rooms ABC
Conference Room ABC is a flexible meeting space that can be split into two or three separate smaller rooms with the use of air walls. You can rent one, two, or all three sections to get just the space you need for your event.
 
These rooms are used for many purposes: plated lunches and dinners, buffets, receptions, formal presentations, board meetings, classes, industry roundtables, and more. 
Ready to book or have questions? Contact the Events Office at 612-625-1967 or ccevents@umn.edu.

Banner photograph and photographs 1, 3, 4, and 5 courtesy of Becca Dilley.
Photograph 6 courtesy of Roee Dori.
Sample Floorplans
These are just a few options. We can customize a floor plan for your event.
---
In A:
Podium/microphone
84" Ultra High Definition Digital Display (HDMI or VGA connection)
2-channel wireless mixer with 2 handheld mics or 2 lavaliers
CD player and MP3 connection
Ethernet connection
Incoming landline connection
In B:
Portable podium/microphone available
In C:
Floor-to-ceiling windows facing south
View of Mississippi River
Incoming landline connection
Portable podium/microphone available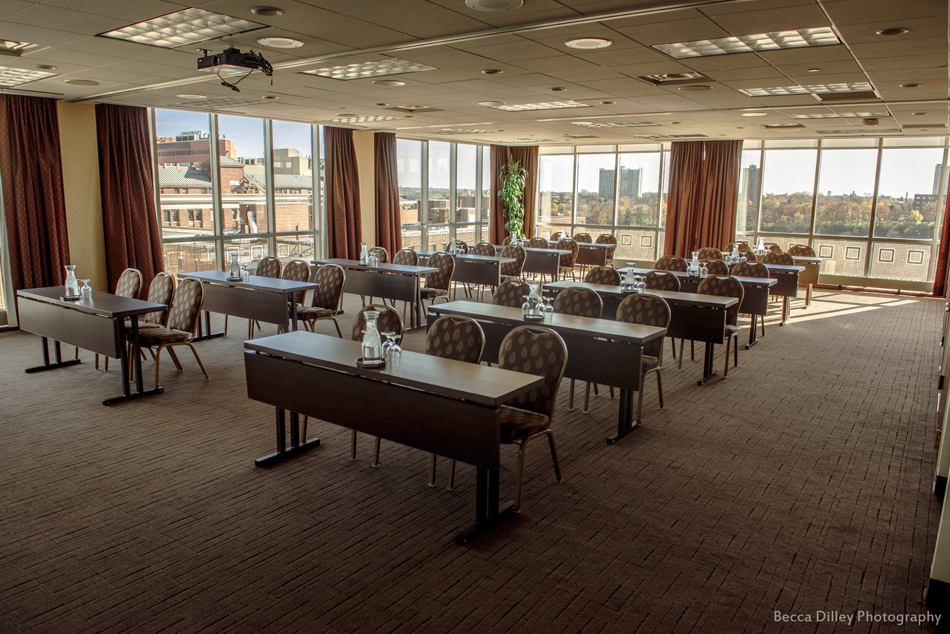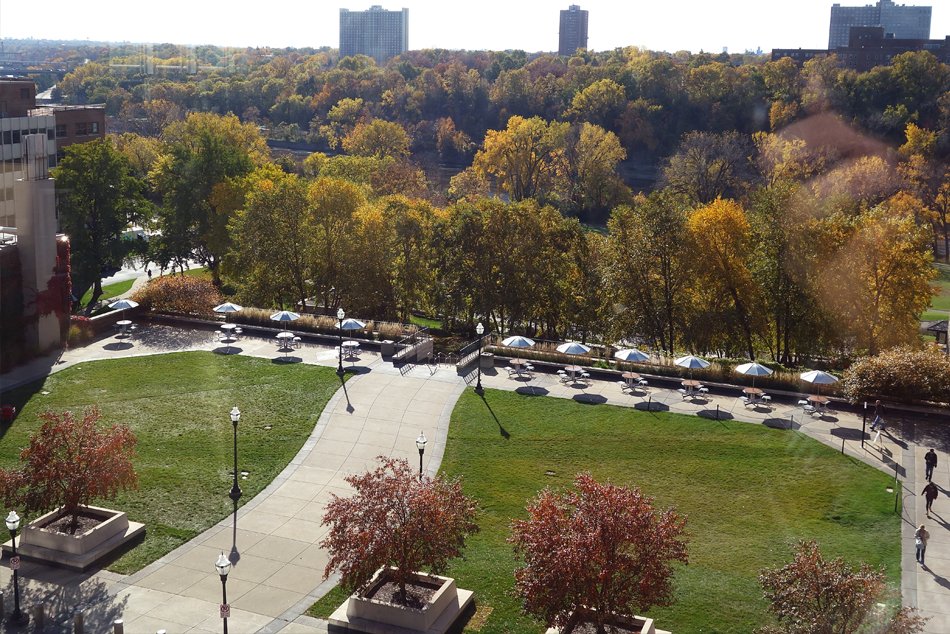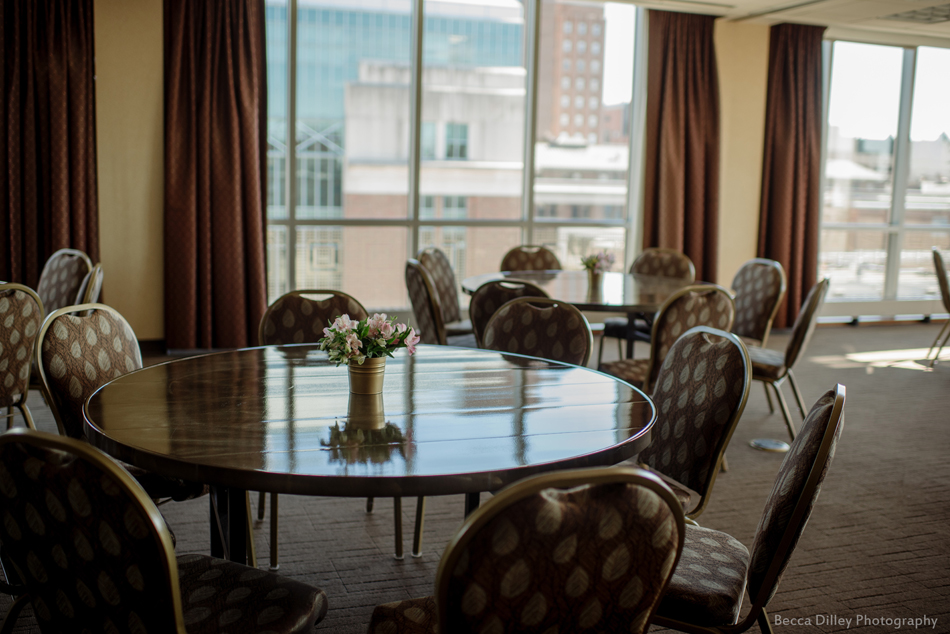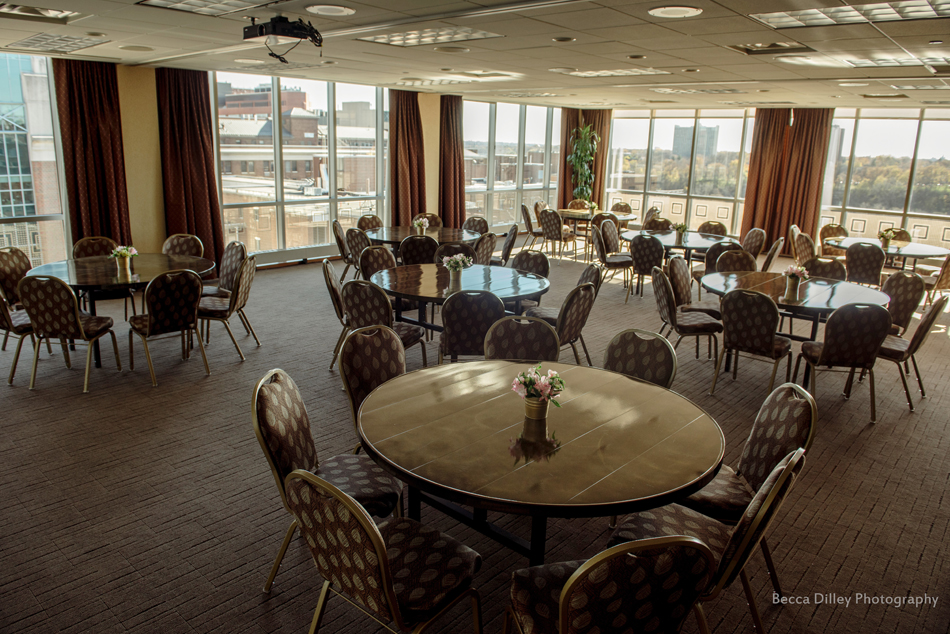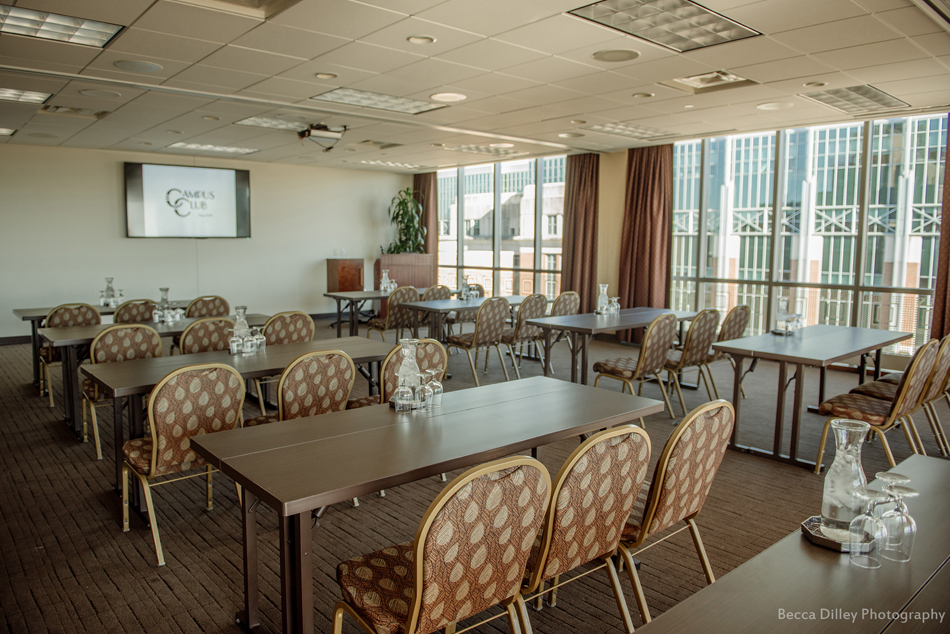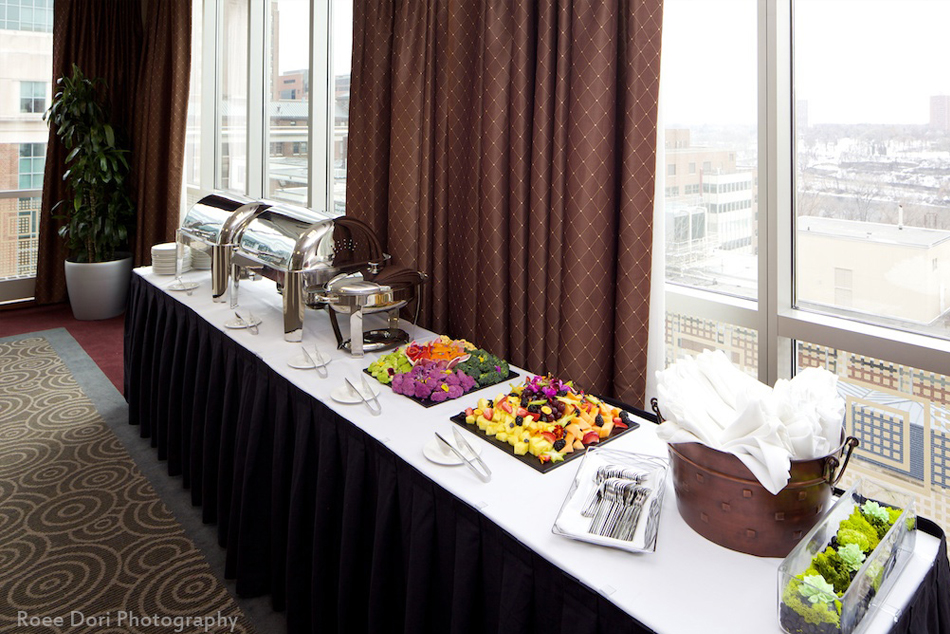 Features
In all three sections
Floor-to-ceiling windows along east wall
Option of round or rectangular tables
University Wireless Internet at no charge
Specifications
Dimensions:
All rooms are approximately 16 x 30 feet
Square footage:
Conference Room A - 509
Conference Room B - 517
Conference Room C - 522
Total = 1,548
Capacity:
Per section:
24 dining
30 reception
All three sections:
80 dining
100 reception
Availability: For events outside our hours, we require a minimum of 50 guests.
---