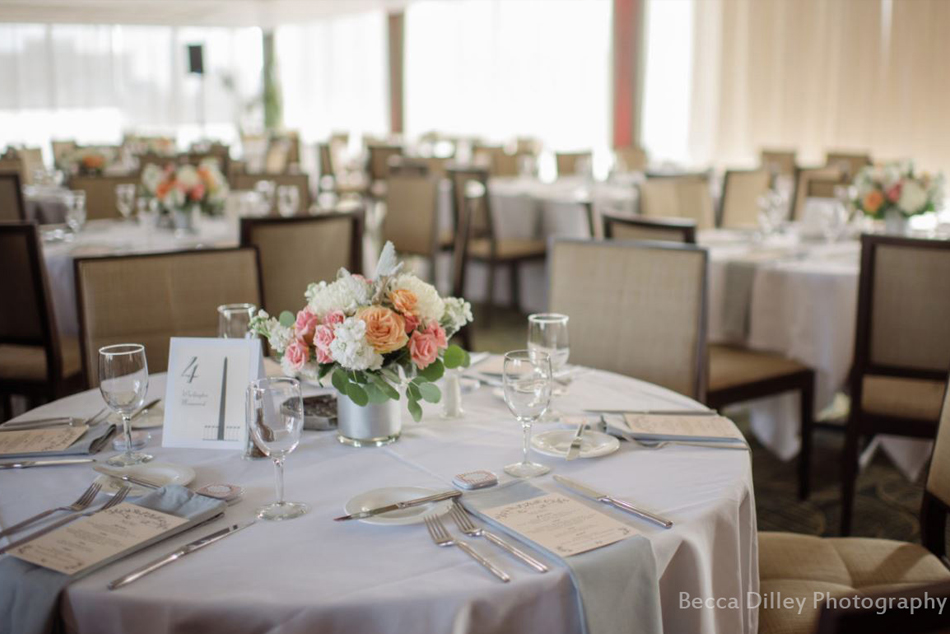 Non-University Rates
For non-University events, (i.e., events that are not paid for with University dollars), the rates and food beverage minimums are listed below. The food/beverage minimum is per person and includes hosted  alcohol.
 
Rates are for 5 hours. There is a $100/hour charge for each additional hour. Special rates apply to the Small Meeting Rooms. You have access to reserved rooms 30 minutes before and after events at no charge.
 
Different rates apply for Weddings.
 
Click on each room for a description  and photos of that room. See the  Campus Club map to locate each room in the Club.
 
Please contact the Campus Club Events Office at ccevents@umn.edu or 612-625-1967 for questions, to request a tour, or to reserve a room. 

Photography courtesy of Becca Dilley.
Room

Rates

Food/Bev
Minimum

Guest Capacity

Description

$800

$30.00

230 dining
250 reception

The main dining room has excellent views of downtown Minneapolis, the USBank Stadium, the Weisman Art Museum, and the Mississippi River. 

The West Wing is not available for events on weekdays between 10:00 am and 4:00 pm.

$300

$18 day
$30.00 after 4:00 pm

48 dining or reception

Adjacent to the West Wing with amazing views of Minneapolis. Perfect for private dinners, meetings, and smaller events.

$150/ section

$18 day
$30.00 after 4:00 pm

24/section dining

 

80 total if 3 sections dining

100 total if 3 sections reception

Flexible and functional event space. Can be opened up into one large room.

$350

$30.00

125

Adjacent to the Terrace, the great views and comfortable seating areas make this a perfect spot for receptions.

In the off-season, this space can be rented on its own. During summer months, it must be rented with the Terrace.

$700

$30.00

175

The Terrace has great views of Northrop Mall and downtown Minneapolis.

You can only rent the east end of the Terrace when the Club is open.

You can rent the entire Terrace and Lounge Corridor when the Club is closed.

If the Terrace and Lounge Corridor are rented with another room, cost is $100 less.

$350

$30.00

75

Our classic, full-service bar always has local beer on tap. With beautiful natural light, friendly bartenders, and comfortable seating, this is a great spot for informal events.

You can rent the entire bar when the bar is closed to members.

$75

See notes.

None

30

You can rent the couch section for small groups when the bar is open to members.

There is no charge for groups under 15 people.

Free
up to
5 hours.

See notes.

None

409 - 9
410 - 9

411 - 11

These rooms are ideal for small meetings. As a benefit to our members, rooms are free for up to 5 hours  unless we provide food service.

There is a $50 room charge for food service for up to 5 hours.

After 5 hours, there is a $25/hour room charge.