The Terrace
This beautiful outdoor space has outstanding views of the downtown Minneapolis skyline and Northrop Mall. The Terrace is a popular spot for wedding ceremonies, receptions, department events, reunions, and parties.
 
During the warmer months, the Terrace is open for members during lunch.  The Terrace is perfectly situated for summer sun, and with our fourth floor location, sunsets are a treat.
 
Seating is casual. We have tables that seat 4, 6, 8, or more as well as hightop tables for 2 or 3 along the north side of the Terrace. Comfortable lounge furniture is arranged in cozy groups at either end of the Terrace. You won't find a better place for a late afternoon summer get-together with your friends or colleagues! 

If you reserve the Terrace you must also reserve the adjacent Lounge Corridor as a backup space. 
Ready to book or have questions? Contact the Events Office at 612-625-1967 or [email protected].

Banner and photograph 3 courtesy of Becca Dilley.
Photograph 4 courtesy of Ryan A. Stadler Photography.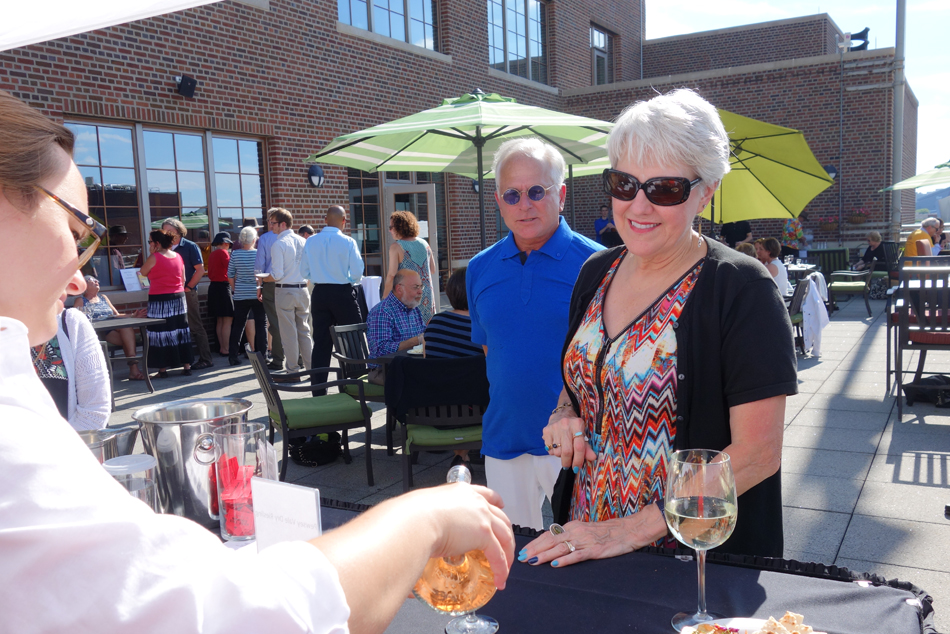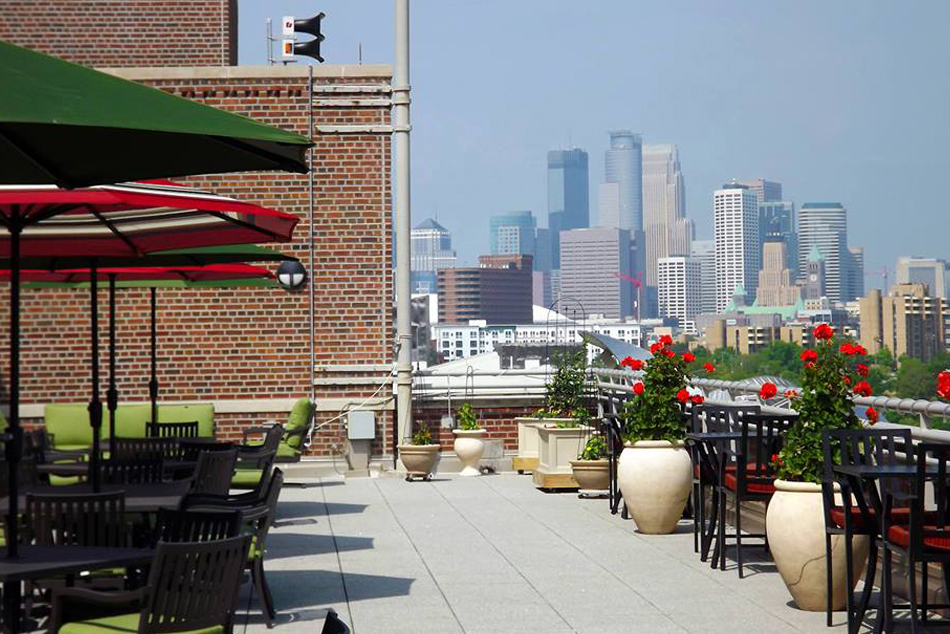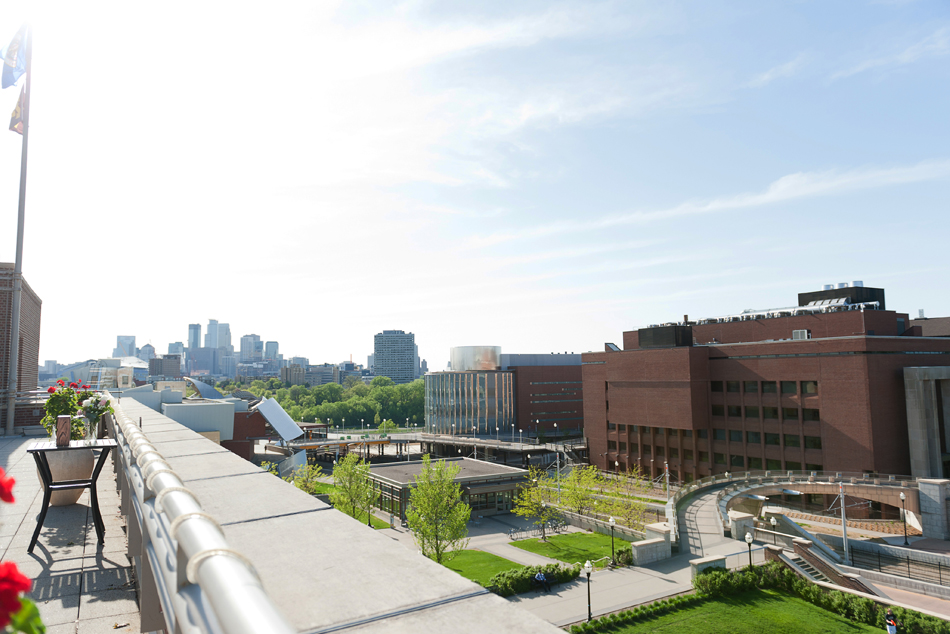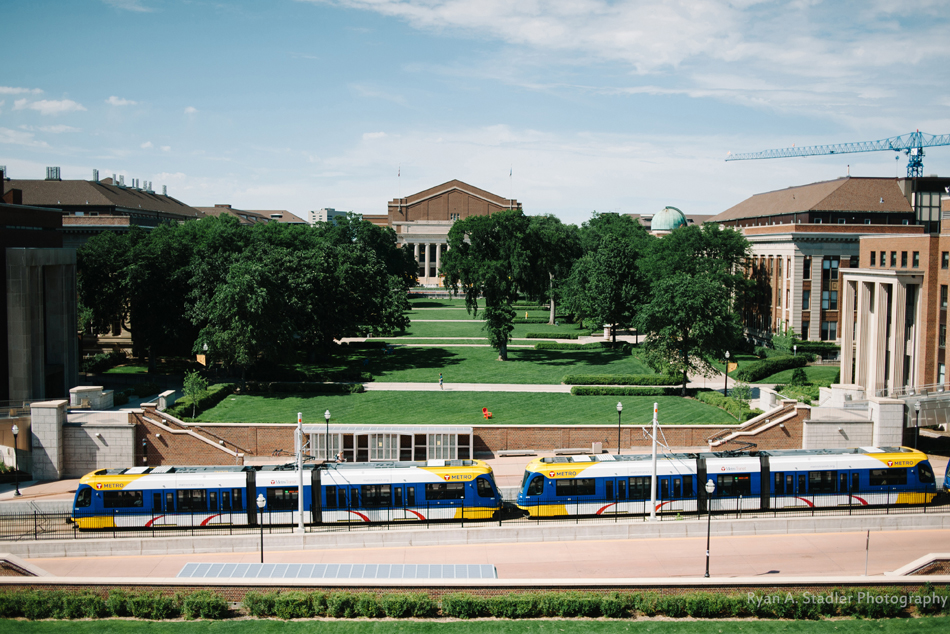 Specifications
Dimensions: 112 x 31 feet
Square footage: 3,616
Capacity: 138 for reception, 250 for wedding ceremonies
Availability: Weekdays after 3:00 pm, you can rent the east end of the Terrace. Once the Club is closed, you can rent the entire Terrace.
 
---
Features
View of mall area of campus and Northrop Auditorium
View of downtown Minneapolis and the Weisman Art Museum
Patio tables and chairs, 5 hightops and chairs, 2 lounge areas with couches
Patio table umbrellas for shade
Space for buffet and portable bar
Planters and hanging pots with flowers
Built-in speakers
MP3 connection
University Wireless Internet at no charge