Monday, March 16th, 2020
Campus Club Vegetarian Lasagna with side Caesar Salad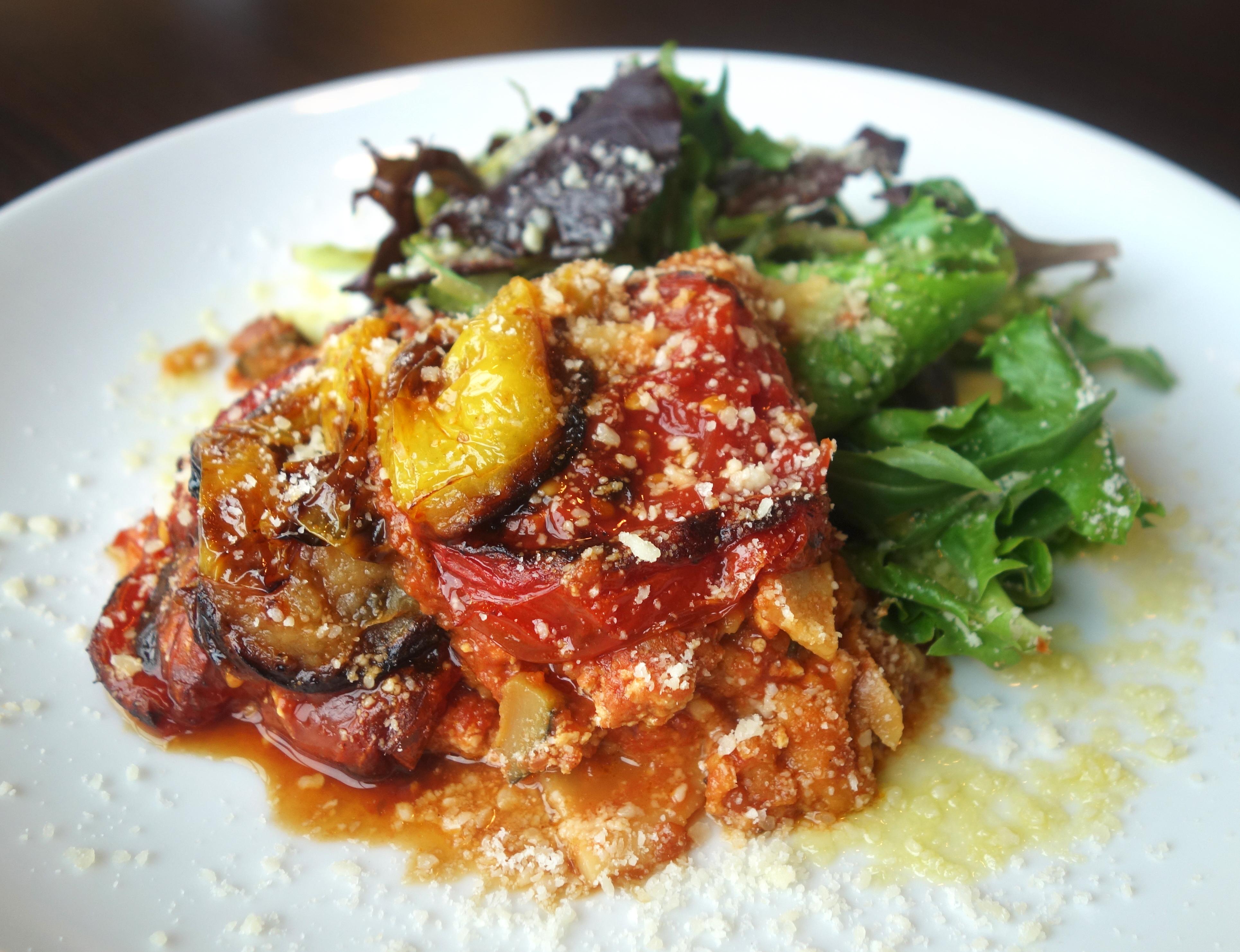 Sandwich Specials
- Campus Club Signature Banh Mi
- Roast Beef, Swiss Cheese, Spinach and Caramelized Onions  
---
Grill Specials
Quesadilla
Grilled Chicken, Caramelized Onions, Roasted Peppers, Cheddar Cheese , Pico de Gallo and Sour Cream

Sandwich
Peterson's Farm Grilled Steak with Roasted Red Peppers, Caramelized Onion, Swiss Cheese and Herb Garlic Aioli
---
Soup
Tomato Basil  (GF, DF, V)
Chicken and Lentil (GF,DF)
*Soups subject to availability. We serve two house made soups daily. If we run out, we'll replace the posted soup with another one!

GF=Gluten-free, DF=Dairy-free, V=Vegan
 
---
Quinoa Bowl
Grilled Chicken, Organic Tempeh, or Grilled Vegetables with Quinoa, Mixed Greens, Broccoli, Radish, Cabbage, Carrots, Champagne Vinaigrette, and Chimichurri. 

Gluten-Free, Dairy-Free, and can be made Vegan
 
---
Make a Reservation
To reserve a table, request menu service, or have us set aside Guest Cards, fill in this form or call our front desk at 612-626-7788.

For menu service, please make your request at least 24 hours in advance.
Please note: All specials are subject to change without notice.
To make a reservation for dinner in the Bar, please fill in this form or call 612-624-9136.
This page is updated on weekdays by 10:30 a.m. We also tweet it most days. Follow us at @CampusClubUMN.