Campus Club Contact Information
Campus Club Contact Information

Front Desk
Call for lunch table reservations or to order takeout. Staffed over the lunch 
hour
.
612-626-7788  
Bar
Call to reserve a table or order takeout. Staffed after lunch until the 
bar closes
.
612-624-9136  
Events Office
Call about hosting functions including weddings.
Staffed weekdays 8:30 am to 4:30 pm.
612-625-1967
ccevents@umn.edu
Room 412

Business Office
Call with questions about your account, payments, A/R.
Staffed weekdays 8:30 am to 4:30 pm.
612-626-1510
cclub@umn.edu
Room 403  
Membership
Executive Director Ann Holt
612-624-6626
acholt@umn.edu
Room 403

Mailing Address
Campus Club
403 Coffman Memorial Union
300 Washington Avenue SE
Minneapolis MN 55455
MEET THE CAMPUS CLUB STAFF
MEET THE CAMPUS CLUB STAFF
Ann Holt
Executive Director
612-624-6626 / acholt@umn.edu
Ann brings a wealth of experience to her job as Executive Director, a position she has held since 2002. Prior to the club's reopening, she worked as a consultant to the Campus Club and other organizations. 

She has worked in the hospitality industry since 1994, as an entrepreneur, restaurant owner and operator, and consultant. Until recently, she raised chickens in her backyard.

Ann is available at the club Monday-Thursday each week.
Rhonda Erickson
Assistant Director
612-626-1510 / eric3610@umn.edu
Rhonda is the Assistant Director at the Campus Club. She joined the staff in January of 2017 as the Accounting and Human Resources Manager. Rhonda handles everything from financial statement analysis to providing customer service to the club's members.

Outside of work, Rhonda loves to travel and spend time with family and friends at their cabin in northern Minnesota. 
Beth Jones
Executive Chef
jone1188@umn.edu
Beth Jones came into cooking later in life than most in her field. After majoring in Russian, International Relations and History at Cornell College, she pursued a law degree at William Mitchell. Realizing that law was not her true calling, she followed her passion for cooking and began at the bottom as a prep cook at the No Wake Cafe on Harriet Island. Beth came to the Campus Club in September of 2006 after several years of cooking at Minneapolis' premier local foods restaurant, Lucia's Restaurant and Wine Bar. Prior to Lucia's Beth was a pastry chef at the Birchwood Cafe, as well as a food writer, publishing articles in various Twin Cities publications. In her time at the Campus Club, she has transformed the menu and cooking style by sourcing local, seasonal and organic foods, and using scratch cooking methods. Beth is the author of the Campus Club Centennial Cookbook, written in 2011.
Jorge Campoverde
Sous Chef
Jorge serves as Sous Chef. He has passed the national exam for Certified Professional Food Manager. Jorge is from Ecuador, as are many of the club's kitchen staff. Hanger steak is his favorite item to prepare.
Shauna Ellefson
Graphics Communications Coordinator
ellef072@umn.edu
Shauna has been the Graphics Communications Coordinator at the Campus Club since August of 2017. She handles everything from print design and some photography, to updating the Campus Club website and managing its social media accounts.

When she's not working at the Club, Shauna is busy designing and taking photos for her own business! Outside of work, Shauna spends her free time reading, gaming, and working on her fine art.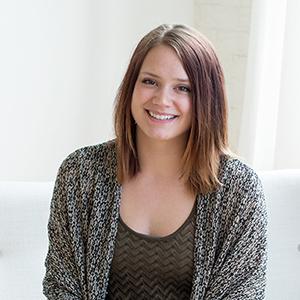 Nick Caliandro
General Manager
612-625-1442
Nick comes to the Campus Club with many years in the service industry. Originally from New York, he has spent the majority of his life in St. Paul. When not busy with work or his secret passion of cooking, Nick enjoys getting away from the cities and going on trail in the BWCA. An alum of the University himself he is excited to return to campus, this time looking on from a different view.