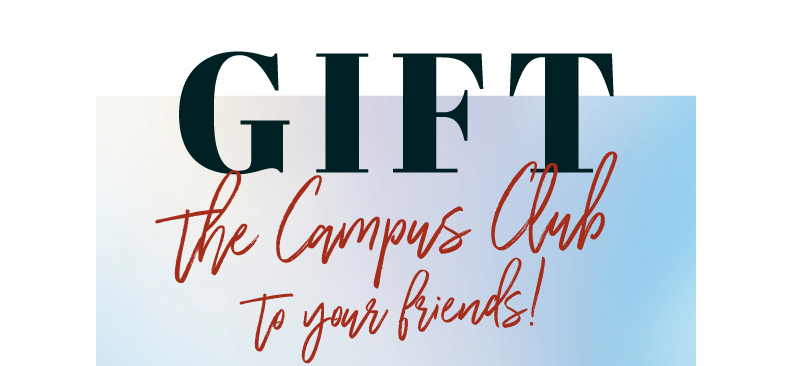 Gift the Campus Club to someone you know
It's the perfect choice for faculty, students, and alumni!
With Back to School right around the corner, a Campus Club membership or gift certificate is a great way to welcome new faculty, staff, or students to the UMN! Celebrate a new school year or recent promotion, wish someone a happy retirement, make an alumni smile, or give students a professional space to gather - You can customize your message when ordering a Campus Club gift.
Gift Certificates
You choose ANY amount to gift and it never expires!
Your recipient can use it anytime they want on food or drink in the servery or bar.
Gift Memberships
You can support the Campus Club mission even more by gifting a membership to someone you know! 
You choose which level you'd like to gift and your recipient will have a Club membership for an entire year. 
Basic Membership: $88/year
Friend of the Club: $260 /year
Advocate: $650 /year
Leader:  $1300 /year
Send a gift membership or certificate today!
Email 

[email protected]

  |  Call 612-626-1510
Want to upgrade your own membership to a higher level of support?
Click here to view our options. You can print the form and drop it off the next time you swing by the club, or email Ann Holt with your upgrade choice!